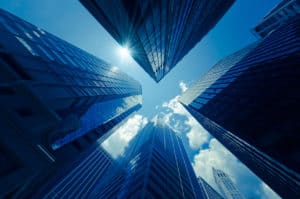 Operating system (OS) for enterprise productivity OpenFin has secured $35 million in a Series D funding round led by Bank of America, with significant participation from Pivot Investment Partners and ING Ventures.
CME Ventures, CTC Venture Capital, SC Ventures and Tribeca Early Stage Partners were additional investors in the funding round. Other major investors include Bain Capital Ventures, Barclays, DRW Venture Capital, HSBC, JP Morgan, NYCA Partners and Wells Fargo Strategic Capital.
The investment will be used to help accelerate the adoption of OpenFin OS across the financial industry. The software is currently used at more than 3,800 banks, wealth and asset management firms in over 60 countries.
Launched in 2021, OpenFin WorkSpace includes an app launcher, notification centre, universal search, an enterprise browser with default interoperability and app store capabilities – which help unify the end user experience across both internal and third-party apps, which the firm claims enhances productivity and reduces operational risk.
"OpenFin Workspace is empowering financial institutions to transform experience for their employees and their customers, replacing traditional browsers with an enterprise browser designed for work," said Mazy Dar, chief executive of OpenFin. 
"We're delighted to welcome Bank of America as our newest strategic investor and we're grateful for the continued support from Pivot Investment Partners and so many other existing investors."
This latest funding round follows a $10 million investment from ING Ventures, the venture capital arm of ING, in July last year.
"OpenFin provides the financial industry with a truly open workspace platform that is unrivalled when it comes to app distribution, security, interoperability, scale and governance," said Dinkar Jetley, co-founder and managing partner at Pivot Investment Partners.
"We have backed OpenFin's vision since 2015 and are delighted to support the company as they expand across the financial sector and beyond."