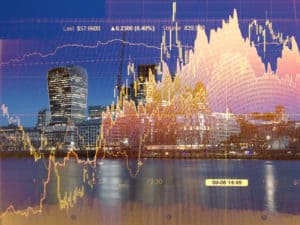 Tradeweb and FTSE Russell have set out plans to collaborate over benchmark closing prices for European government bonds.
The Tradeweb FTSE Euro Government Bond Closing Prices will be calculated in accordance with the EU benchmark regulation. Tradeweb will be the calculation agent – using data from its dealer-to-dealer trading platform – and FTSE Russell will be the benchmark administrator.
The closing prices will follow the same calculation process as Tradeweb's UK gilts benchmark regulation prices.
"With bond indices, ETFs and trade-at-close strategies becoming more and more integral to fixed income markets, the need for reliable and transparent closing price data has never been greater," said Enrico Bruni, head of Europe and Asia business at Tradeweb.
"FTSE Russell is a global leader in benchmarking and we look forward to extending our successful collaboration to other global markets going forward."
The prices will be available on Tradeweb and across Euro-denominated nominal bonds issued by Austria, Belgium, Finland, European Union, France, Germany, Greece, Ireland, Italy, Netherlands, Portugal and Spain.
"Having a robust and transparent methodology, that is administered according to IOSCO Principles for Financial Benchmarks, is core to providing credible reference pricing," said Scott Harman, global head of fixed income and multi-asset indices at FTSE Russell.
"As a leading electronic trading platform for European government bonds, Tradeweb has a strong understanding of these markets and the important role this data plays across bonds, ETFs and indices."