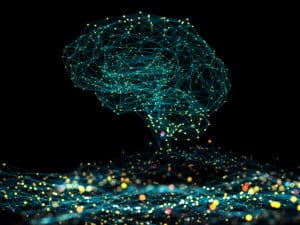 FlexTrade Systems is set to launch artificial intelligence-driven (AI) functionality within its multi-asset solution FlexTRADER EMS.
FlexTrade stated that the new interface layer is designed to revolutionise how trading teams interact with their data and trading technology solutions.
In recent months, OpenAI driven solutions which apply natural language processing to large language model (LLM) systems, such as ChatGPT, have seen firms seeking ways in which they can be applied in the trading place. FlexTrade claims that its new offering is among the first practical examples of the technology being used directly within an OEMS solution.
The new solution, which FlexTrade refers to as FlexA, is a voice-activated application developed by the firm's in-house data science team. An AI layer has been applied across FlexTRADER EMS to simplify the interaction between traders and their trading technology platform, while also working with broad information outside traditional 2D grid visualisation and input devices that are currently used.
The new solution will enable traders using FlexTRADER EMS – with FlexA enabled – to apply natural language to interrogate and control the solution through voice commands or a text-based chat interface. This will allow clients to quickly achieve situational awareness of orders within their blotters using a combination of specific criteria or characteristics.
Traders will allows be able to request ad-hoc reports on historical trading with specific visualisation formats, including tables and charts, to aid pre-trade decision-making, as well as the ability to send actions to be automated to help speed up workflow.
"The introduction of OpenAI and ChatGPT is a revolutionary moment in consumer technology, and the speed at which we've incorporated it across FlexTRADER EMS is a milestone achievement," said Vijay Kedia, chief executive of FlexTrade Systems.
"It enables traders to use natural language to rapidly interact, interrogate and understand data in the manner which makes the most sense to them. The outcome is that it erodes the barriers created by traditional input devices such as keyboard and mouse, enabling trading teams to work quickly to understand and optimise their pre-trade decisions, which is paramount in a constantly changing environment."