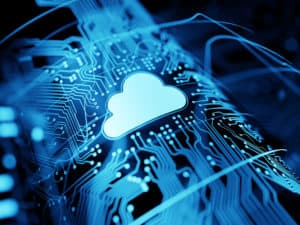 Buy- and sell-side institutions will allocate almost half of IT budgets to spending on cloud services and technology in 2020, according to a survey of data and technology chiefs and market data heads across the industry.
A poll of 300 senior financial technologists globally, conducted by Refinitiv, found that budgets for public cloud services for data purposes will increase to 48% of total technology spending, up 41% from this year and 34% in 2018.
According to the research, 76% of respondents said the plans to increase investment in cloud services are due to the immediate cost savings, particularly for hedge funds, of which 91% said that cloud projects had performed better than expected.
"The global financial community is increasingly bullish on the potential of the cloud to maintain profitability, deliver an innovation dividend, enhance business resilience and ensure future scalability," Marion Leslie, global head of enterprise front-office propositions at Refinitiv, commented.  "We're entering a more mature phase for cloud adoption in the financial sector, as the industry has completed many successful projects that justify increased investment." 
However, there remain challenges to implementing cloud services for banks and asset managers operating globally, such as managing data and privacy controls across multiple datasets in different locations, cited by 51% of those surveyed. Furthermore, 91% of respondents agreed that regulation has hindered use of cloud services, with businesses limiting the technology due to compliance concerns.
"Challenges remain in using the technology and our research found that the journey to the cloud is taking the industry longer than expected," Leslie added. "As a heavily regulated sector, the industry is also working through complex data control and compliance issues, which are very different in the cloud to firms' own infrastructure."