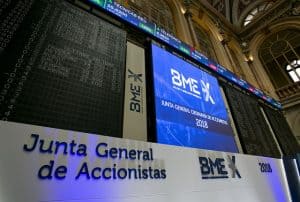 Spanish stock exchange operator Bolsas y Mercados Españoles (BME) has hired a financial services technology expert to lead its digital transformation in a newly created position.
Arturo Merino has been appointed chief data officer at BME, responsible for data and analytics, innovation in new technologies, support for new projects and coordination of systems for information security. He will report to chief technology officer at BME, Francisco Nicolás.
Merino joins BME from Andorran banking group, MoraBanc, where he has been chief information officer for the past three years. Prior to that, Merino spent 14 years at Accenture in various consultancy positions for financial services.
The senior appointment follows BME's move earlier this year to implement a technological transformation strategy. As part of the new strategy, BME made sweeping changes to its senior management team, naming Jorge Yzaguirre head of the market data business.
Ignacio Olivares was also appointed head of legal, replacing Jaime Aguilar, and a member of the management committee. Aguilar was promoted to lead the legal strategy at BME, reporting to chief executive, Javier Hernani Burzaco.
BME reported net revenue of €142.5 million in the first half of this year, down 8% year-on-year. Trading volumes in August were also down 14.2% at BME on the same month last year, although the exchange said that the number of trades in equities increased by 5.8% during the month.