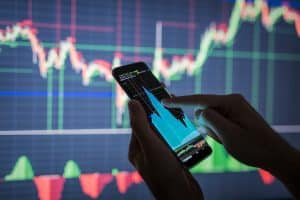 Banks are increasing their surveillance efforts to monitor traders and stamp out inappropriate behaviour as the #MeToo movement continues to shine a spotlight on the industry.
A study from communications and surveillance systems provider Fonetic said that the company had received 20% more requests from banks to conduct monitoring of calls and chats between traders.
Data also revealed that alerts for inappropriate behaviour, such as swearing or derogatory language used by traders at banks, are flagged eight times more than alerts for potential market abuse.
"Unacceptable trader chat has not gone away, and financial institutions are in no position to brush it under the carpet," said Juan Diego Martin, chief operating officer at Fonetic.
"The wide scope of movements, such as #MeToo, means compliance officers are doubling their efforts to wipe out any inappropriate behaviour. Any scandal or even alleged incident could have an instant negative effect on the reputation and therefore valuation of any bank."
Global movements such as #MeToo, as well as regulations like the Senior Managers Regime (SMR), are putting large financial institutions under increasing pressure to reform their culture and increase accountability of senior banking executives.
Major banking institutions including UBS, Credit Suisse and Barclays have been hit by scandals in recent months for mishandling claims of sexual harassment and assault.
Fonetic's study added that banks are now deploying technology to detect behaviour which has historically been difficult to detect.
"Banks are now in a stronger position than ever to hold their traders, brokers and senior executives accountable. Technology has advanced way beyond detecting offensive conversations or terminology. Natural language processing can now put exactly what traders are saying into context," Martin concluded.