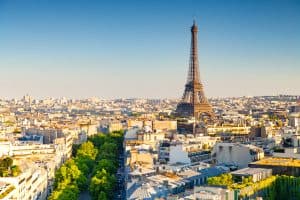 A London-based inter-dealer broker and organised trading facility (OTF) operator has confirmed plans to transfer its business to Paris as the UK prepares to leave the European Union.
Kyte Broking said in a statement that France had been identified as the ideal location for the business to continue operating within the EU, with a smooth transition expected as it already has a Paris-based branch.
The leadership team for the new French operation has already been selected and order routing mechanics are in place to allow orders to flow through Kyte's broking operations hub in London.
The Autorité des Marchés Financiers (AMF) in France is expected to hand Kyte authorisation to operate its new French entity by the end of this year, with enough time to onboard UK clients before the 29 March 2019 deadline for Brexit negotiations.
In December last year, Kyte Broking received regulatory approval form the Financial Conduct Authority in the UK to launch an OTF under MiFID II regulation.
The OTF, which supports execution in fixed income, rates, equity derivatives and structured products, currently operates alongside its liquidity discovery and execution services across listed over the counter markets. It also uses TRAX and Cboe Europe to meet pre- and post-trade reporting requirements.
"The advent of MiFID II represents a significant evolution for the wholesale markets. We regard the operation of an OTF as complementary to our established exchange execution services," said Kamal Haider, CEO of Kyte, at the time of the OTF approval.
"The opportunity to execute on both the OTF and bilaterally will be key for brokers going forward. We are one of the few independent brokers offering this breadth of service and we welcome the introduction of the new regime."