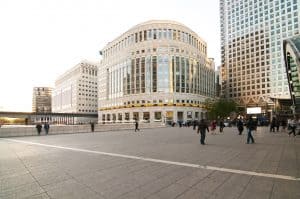 Thomson Reuters is expected to close the sale of a 55% interest in the company's Financial & Risk business to private equity firm Blackstone on 1 October.
The deal will see Thomson Reuters receive $17 billion in gross proceeds when the transaction closes, with plans to return an aggregate of $10 billion of proceeds to its shareholders.
A statement from the company said that up to $9 billion will be returned to shareholders through a substantial issuer bid/tender (SIB) offer process which will be begin today. The SIB will close on 2 October following the completion of the deal with Blackstone.
"We are committed to returning a significant portion of the Financial & Risk Transaction proceeds to our shareholders, in line with our original announcement when we signed the deal with Blackstone in January," said Jim Smith, CEO of Thomson Reuters.
"After the Financial & Risk transaction closes, the new Thomson Reuters plans to pursue organic and inorganic opportunities to enhance growth and to support our market-leading positions providing news, information and tools to legal, regulatory and tax professionals."
The remaining proceeds will not be returned to shareholders, but $4 billion will be redeemed as debt, $2 billion will be kept as cash on its balance sheet to fund acquisitions, and $1 billion will cover transaction-related costs.
Upon completion of the deal with Blackstone, Thomson Reuters is set to rebrand its Financial & Risk business to Refinitiv. The firm's flagship Eikon and Elektron desktop services will continue to play a pivotal part of the business following the rebrand, according to the firm.
Commenting on the rebrand, David Craig, president of Thomson Reuters Financial & Risk, said that with a rich history and reputation, it was important that the rebrand reflected pride in the company's legacy.  
"We see a future defined by an accelerating speed of change, where technology-led automation will not only continue to see the rise of smarter machines but also the rise of more productive and smarter humans," Craig said.
"As we innovate with our customers and partners at the intersection of data, technology and financial services, we firmly believe in a trusted financial system that empowers smart and sustainable investment and financing."