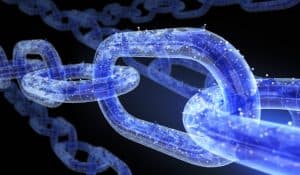 German exchange group Deutsche Boerse has purchased a minority stake in HQLAx, a start-up which aims to bring blockchain technology to the securities lending market.
The investment expands the partnership with HQLAx, first established in March this year, with the aim of building a fully integrated, front-to-back operating model for securities lending transactions, using blockchain technology developed by the R3 consortium.
Deutsche Boerse stated it has begun the on-boarding process with an initial set of banks, as well as holding detailed discussions with relevant regulatory authorities. It also plans to acquire further shareholdings in HQLAx by the end of the year.
"This collaboration will enable us to create a true blockchain-based solution in the post-trade arena. Together with like-minded partners such as HQLAx we want to create a standardised lending marketplace," said Philippe Seyll, co-CEO, Clearstream Banking.
"It will allow market participants to redistribute collateral liquidity more efficiently by improving interoperability for pools of securities residing in multiple, disparate settlement systems and locations."
Seyll, who is responsible for Deutsche Boerse's global securities financing business, will represent the exchange group on the board of HQLAx, as will also Jens Hachmeister, Deutsche Boerse's head of blockchain initiatives.
Using R3's Corda blockchain platform, HQLAx has designed a service that uses digital collateral records (DCRs) to enable the legal transfer of baskets of securities between custody accounts without the physical movements of assets.
Earlier this year, HQLAx facilitated the first securities lending transaction between Credit Suisse and ING using the R3 Corda platform.