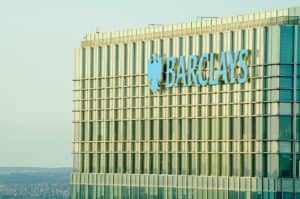 UK investment bank Barclays has expanded a partnership with FactSet to broaden distribution of its bond liquidity metrics.
Known as Liquidity Cost Score (LCS) and first launched in 2009, the tool provides quantitative bond-level liquidity measure is based on two-way quotes from Barclays traders, with information on the cost of an immediate, institutional-sized transaction as a percentage of the bond's price.
LCS covers more than 22,000 fixed income securities, and the data will be distributed via the Open: FactSet Marketplace, a platform for data applications and workflow solutions. 
"We are excited to work with FactSet to provide expanded access to our liquidity metric for a broader set of fixed income investors," says Jeff Meli, head of research at Barclays. "This underscores our commitment to remaining at the forefront of innovation in the bond markets and providing clients with transparent tools to optimise their portfolios and manage risk."
Barclays added that the investment industry deploys LCS for a variety of portfolio management purposes, including liquidity monitoring and reporting and measuring the impact of transactions costs on alpha.
"An important part of LCS's edge is a consistent methodology, which makes LCS comparable over time and across diverse asset classes, making it possible to study historical and cross-sectional liquidity patterns, back-test investment strategies, and analyse mixed-asset portfolios," Vadim Konstantinovsky, senior Barclays quantitative research analyst, also commented.
Rich Newman, senior vice president and global head of content and technology solutions at FactSet, said the firm has seen increasing adoption of new data and technology in the investment space, particularly in fixed income. 
"Liquidity, and more specifically the cost of trading, is an important content set for clients, and Barclays' expertise in this space makes it a particularly welcome addition to the Open: FactSet Marketplace," Newman concluded.