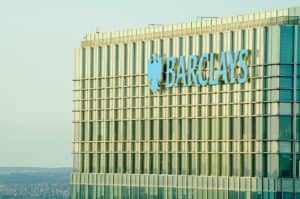 Barclays has hired former JP Morgan veteran Alex Lynch as chairman of banking within its investment bank business, the institution has confirmed.
In a statement, Barclays said Lynch will be based in New York and will focus on developing relationships with the bank's clients within financial services, particularly those that overlap with or have strong connections to large institutions.
Lynch joins from private equity group White Deer Energy, where he worked on middle market energy companies. He spent 15 years at JP Morgan prior to that, having previously served as global chairman of JP Morgan's investment bank, and global chairman of the financial institutions group (FIG).
"Alex is particularly well-known within the financial services industry, and during his career, his expertise and connections have been the foundation of many transformational deals," says Tim Main, head of FIG banking. "Our clients will find much value in his perspectives, especially on the future of the financial services industry and how other industries can adapt to and benefit from that."
Lynch will act as chairman of banking within the investment bank alongside Grant Porter. Barclays described Porter in its statement as one of its most successful bankers during his long tenure with the firm in terms of developing important client relationships.
Barclays' appointment of Lynch within the investment bank follows confirmation that Fater Belbachir, the former global head of equities and cross asset structuring, departed to join Citi in a similar role. Belbachir was appointed global head of the equities segment at Citi, as part of changes to the senior management of Citi's equities and securities services group.