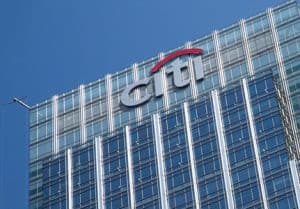 The global head of equities and cross asset structuring at Barclays has departed after less than year with the investment bank, and will join Citi to lead its revamped equities division in a leadership shake up.
According to an internal memo seen by The TRADE, Fater Belbachir has been appointed global head of the equities segment at Citi, as part of changes to the senior management of Citi's equities and securities services (ESS) group.  
Belbachir joined Barclays less than a year ago to lead its equities franchise. Prior to Barclays, he spent 12 years with JP Morgan in various senior trading roles, including global head of equity derivatives trading and structuring.
As part of the ESS senior leadership changes at Citi, the business will now fall under two leaders, including a global equities head and global securities services head. Belbachir will lead equities, while Olan Pekin leads securities services.
"We are excited about these changes and believe they will help build on the progress we've made in ESS revenues, market share and operating efficiency," the memo said.
Equities comprises of equity cash, equity derivatives, prime finance/delta one and the multi-asset group, while securities services includes custody and fund services, direct custody and clearing, futures, clearing and FX prime brokerage and agency lending.
Elsewhere, Dan Keegan, who heads up North America markets and securities services, and also serves as co-head of ESS at Citi, will now focus entirely on the North America markets role. Regional heads of the ESS division will report to Pekin and Belbachir in addition to their regional reporting lines.
Citi set its sights on capturing greater market share among equities and prime brokerage after it merged its equities, prime brokerage and securities services businesses into one unit – ESS. To take on rivals, Citi outlined a series of investments for its equities and prime brokerage technology, with a focus on electronification.
The recent reorganisation also follows the departure of Murray Roos earlier this year, who served as Citi's co-head of equities for five years, after he joined the London Stock Exchange Group.