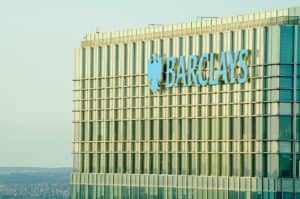 UK investment bank Barclays has recruited a 12-year JP Morgan trading veteran to lead its global equities franchise amid major investment in the business.
Fater Belbachir has been appointed global head of equities at Barclays in charge of leading the equities trading division across cash, derivatives, prime and syndicate in London. He replaces Stephen Dainton, who was promoted to interim head of markets following the departure of Tim Throsby in March.
Belbachir has spent the last 12 years with JP Morgan, having joined the US investment bank from Credit Suisse in 2007 where he was formerly an equity derivatives proprietary trader.
At JP Morgan, he most recently served as global head of volatility trading and structuring, although left in March this year and was replaced by the bank's head of EMEA equities exotics and index flow trading, Rachid Alauoi.
"We are delighted to welcome Fater to Barclays," Dainton commented on the new appointment. "Under his leadership, we look forward to building on the momentum that we have in our equities business, a franchise that outperformed competitors in 2018 and delivered the fastest revenue growth among our peers."
Barclays has made efforts in recent months to bolster its institutional trading division, with a particular focus on equities, through various major hires and reinvestment in the business. Speaking to The TRADE in December, Barclays said that it had already seen results from its efforts following the development of 25 new features throughout last year, including multiple new venue connections, post ahead logic and improved closing auction offset functionality.
More recently, the bank also confirmed the launch of its newly developed cross-asset electronic and next generation algorithmic trading platforms. The new electronic trading platform, BARX, will cater for equities, fixed income, futures and FX, while its BARX One algo trading platform hosts all algorithmic strategies in a single platform.