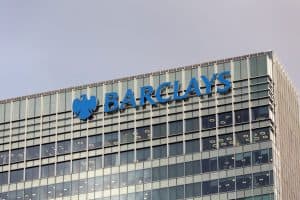 Barclays has confirmed the launch of its newly developed cross-asset electronic and next generation algorithmic trading platforms, following months of reinvestment into the institutional trading business.
Known as BARX, the new electronic trading platform will cater for equities, fixed income, futures and FX, using the bank's data science tools for trade analytics and provides access to liquidity pools for each asset.
"We are excited to announce that BARX will be our newly integrated, cross-asset electronic trading platform that will continually innovate and deliver expert analysis for our clients' evolving needs," said Nas Al-Khudairi, global head of electronic trading at Barclays. "The offering leverages BARX's historical strengths as a respected brand, and at the same time provides a platform to fuel growth across our global markets franchise."
The equities trading division at Barclays, which is the latest to come under the BARX umbrella, also confirmed that its next generation algorithmic trading platform, known as BARX One, will be rolled out in the coming months.
BARX One hosts all algorithmic strategies in a single platform and centralises signals, models and decision making to provide clients' a more flexible trading approach.
"We are boldly reimagining algorithmic trading with a brand new and innovative approach. The power of one single underlying trading approach will allow a significant level of flexibility and customisation capabilities for our clients," Daniel Nehren, head of statistical modelling and development for equities at Barclays, commented. "We believe BARX One is a critical step in taking our electronic trading platform to the next level."
Speaking to The TRADE in December about its reinvestment in equities trading, Barclays said that it had already seen results following the development of 25 new features and upgrades throughout last year, including multiple new venue connections, post ahead logic and improved closing auction offset functionality.
"We are particularly excited about the developments of our next generation trading algorithms and smart order router, which is already live in some capacity for US clients, and will be delivered for most European markets in 2019," Matt Cousens, head of execution sales for EMEA, said at the time. "Our latest SOR optimisation has already increased our hit rate by more than 10% in aggregate."