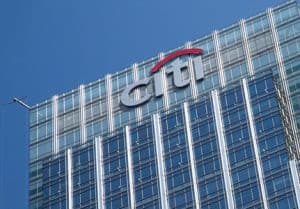 Citi's Global Markets business has decided to close down one of its alternative trading systems (ATS), or dark pools, in the US following a difficult first quarter for the bank's equities trading division.
According to a US Securities and Exchange Commission (SEC) filing, CitiCross ceased operations on 30 April. A spokesperson at Citi confirmed the closure, adding that the decision to shut down CitiCross followed a strategic review of the business.
"We have decided to shut down the CitiCross ATS as part of a strategic review of our equities business. We continue to invest in talent and technology to drive wallet share growth in global equities," Citi's spokesperson told The TRADE.
CitiCross ATS held a market share of around 1% as of March this year according to an analysis from TABB Group. UBS currently holds the largest ATS market share of around 18%, followed by Credit Suisse Crossfinder at around 10%, and JP Morgan's JPM-X at just over 7% of market share. Citi will, however, continue to operate its block trading ATS, CitiBLOC.
Equities revenues within the Global Markets unit at Citi were down 24% in the first quarter this year compared to the first three months in 2018, with overall Markets and Securities business revenues down 6% from last year. Citi said that the first quarter results reflected lower market volumes and client financing balances.
Speaking to analysts on the first quarter earnings call, Citi's chief financial officer, Mark Mason, said that it is unlikely the declines in the first part of this year would be replicated in the second quarter of 2019. 
"For the second quarter, in the [Institutional Clients Group], in fixed income and equity markets given the slower start to the year, we do not expect to see the same magnitude of seasonal decline in revenues we typically see from the first quarter to the second quarter," Mason said. "Investment Banking revenues should reflect the overall environment but given the strength of our performance in the prior year, we expect to be somewhat down year-over-year."
Last month, Citi's president and head of the ICG business, Jamie Forese, also announced his departure after serving 34 years with the US bank.