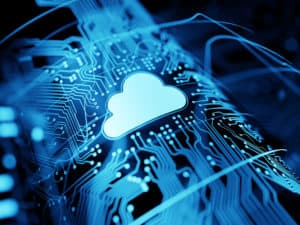 Deutsche Börse has signed a contractual agreement with Microsoft to adopt its cloud services in a major technological move for the European exchange operator.
In a statement Deutsche Börse confirmed it will use Microsoft cloud services, including the cloud platform Azure, as well as the Microsoft 365 cloud offering for office and collaboration tools. Deutsche Börse added that the agreement will see the launch of new contract standards and regulated workload in the EU financial services industry.
"As a platform provider, Microsoft is committed to supporting our partner Deutsche Börse in achieving their growth ambitions. This means understanding the market they are in and helping them to overcome the specific challenges of their industry," said Sabine Bendiek, managing director of Microsoft Germany.
"This step by Deutsche Börse is an important signal for cloud adoption in the entire financial industry and other industries with regulated workloads. With our joint approach, Deutsche Börse and Microsoft enable all companies in the European financial market to make full use of cloud services."
Regulated workload consists of services typically provided by financial institutions that must adhere to national and EU regulations if operated in a cloud technology environment. Deutsche Börse said that the shift to Microsoft cloud services will also ensure agility, and improved quality and cost efficiencies.
"Cloud is a main driver for innovation and has the potential to reshape the financial services industry. As a key technology, cloud lays the foundation for enabling major initiatives that support Deutsche Börse Group's Roadmap 2020," Christoph Böhm, member of the executive board of Deutsche Börse, added. "Together with Microsoft as a strong partner, we are very much looking forward to accelerating cloud adoption, for us as a company and for our clients."
Deutsche Börse will accelerate the cloud migration project this year, including the development and testing of business applications and parts of the exchange's SAP environment First regulated workload, such as services to disseminate data, will follow subsequently.