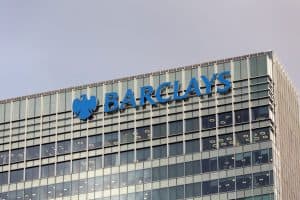 Tim Throsby, the head of Barclays investment bank, has departed the organisation less than two years after taking on the role.
Having joined Barclays from JP Morgan in April 2017, Throsby will be replaced as chief executive of Barclays International (the legal business housing the bank's corporate and investment bank unit) by Barclays Group CEO, Jes Staley on an interim basis.
Simultaneously, Ashok Vaswani, currently the chief executive of Barclays UK, will become global head of consumer banking and payments, a newly created role.
In a statement released by Barclays, Staley outlined that the changes to the leadership teams of the Barclays consumer and wholesale divisions.
"Restructuring is behind us, our major legacy issues are largely dealt with, and our focus now is on running and growing our business, and pursuing improved returns in line with our stated targets," commented Staley.
"To aid that agenda, I am making some leadership changes to ensure a much stronger and closer focus on the two respective hemispheres of our diversified Group – our Consumer and Wholesale businesses."
The Barclays wholesales business reported a return on tangible equity of 7% during 2018, which Staley said was an improvement on the previous year, although still "not where we need it to be" and that it was a "continuing priority" for the wholesale business to cover the cost of its capital.
"I believe we need a more granular execution focus on the businesses within the CIB if we are to drive those returns, in a reasonable timeframe, towards and above that cost of capital," Staley added. "And so I have decided to change the leadership model for that business, delayering the organisation in order to bring oversight and accountability."