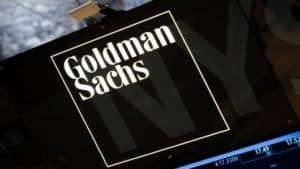 US investment bank Goldman Sachs has been handed a fine of £34 million by the UK's financial watchdog for botched transaction reporting under MiFID in Europe.
The Financial Conduct Authority (FCA) said in a statement that Goldman Sachs had failed to provide accurate reporting for 220.2 million transaction reports, as required under the rules, during the period between November 2007 and March 2017.
According to the regulator, Goldman Sachs submitted inaccurate, incomplete or untimely reports for around 213 million reportable transactions, and breached the FCA's rules by providing reports for around 6.6 million transactions which were, in fact, not reportable.
"The failings in this case demonstrate a failure over an extended period to manage and test controls that are vitally important to the integrity of our markets," said Mark Steward, executive director of enforcement and oversight at the FCA.
"These were serious and prolonged failures. We expect all firms will take this opportunity to ensure they can fully detail their activity and are regularly checking their systems so any problems are detected and remedied promptly, unlike in this case."
Goldman is the latest investment bank to have been hit with a major fine for failures in transaction reporting compliance under MiFID. The FCA handed Goldman Sachs its biggest fine to date for the errors.
Earlier this month, UBS was fined £27.6 million for similar failures in more than 135 million MiFID transaction reports. The Swiss investment bank failed to provide complete and accurate information for around 87 million reportable transactions, and reported 49 million transactions which were not reportable, the FCA said.
Twelve other financial institutions have been penalised by the FCA, including Merrill Lynch, which was fined £13 million in 2015, Deutsche Bank, which paid £4.7 million in 2014, and Royal Bank of Scotland, which was fined £5.6 million the year prior.