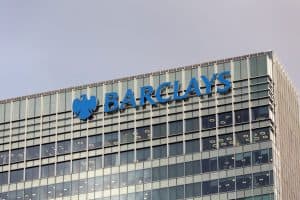 Barclays' electronic order execution channel, the BARX Gator algorithm suite, will now support NDF algorithms in response to strong client demand.
BARX Gator, which combines liquidity available on external venues with BARX principal liquidity, will support one-month NDFs for multiple algorithms in the following currency pairs: USD/CNY, USD/IDR, USD/INR, USD/KRW, USD/MYR, USD/PHP, USD/TWD.
"The launch of our NDF algorithms puts Barclays at the forefront of a significant evolution in FX algos and we're pleased to offer this innovative product to our clients," said global head of markets electronic trading and digital strategy, Naseer Al-Khudairi. "This is an exciting addition to the BARX platform as we continue to make significant investments to our electronic offering to provide clients with the solutions they need."
Barclays confirmed in a statement, that the addition of the NDFs was due to strong client demand, particularly in Asia, to trade them in the same way as deliverable currencies. It added that the electrification of the NDF inter-bank market has created an ideal environment NDFs.
BARX, which allows clients to trade across equities, fixed income, futures, and FX was first launched in May 2019.
In May of this year, Barclays confirmed it would be launching its sixth BARX futures co-location in Frankfurt allowing it to bring better execution offerings on derivatives exchange EUREX to its clients.
The announcement followed strong quarterly results from Barclays' markets business from the first quarter of this year with income at £2.4 billion, a 77% uptick from the first quarter of 2019.
FICC income also increased 106% to £1,858m while equities rose 21% to £564m.