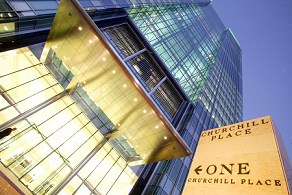 Barclays' revenues for fixed income trading fell 30% in the first half of this year, despite seeing a strong performance in the second quarter.
Fixed income sales totalled £1.2 billion in the first half of this year, compared to almost £1.7 billion in the same period last year.
The UK headquartered investment bank revealed more positive second quarter revenues, up 10% to £881 million, compared to £800 million in the second quarter of 2015.
Half-year revenues for its equities business declined 22% year-on-year, with quarterly sales plummeting 31% compared to the second quarter last year.
Barclays said it is on track to meet its cost-saving target of £12.8 billion in core expenses, as it continues to prioritise its core business units.
Chief executive officer, James Staley, shrugged off the recent EU referendum result, and explained the bank sees no reason to adjust its current plans in light of Brexit.
Staley added that the second quarter financial results reflect "very encouraging progress against our strategy."
Overall, Barclays' net profit in the first half of 2016 fell 21% to £1.6 billion, with a pre-tax loss of £1.9 million in its 'non-core' businesses.