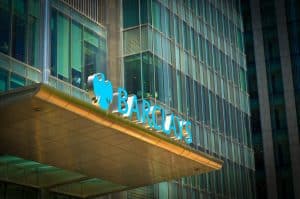 Electronic market maker GTS has confirmed it will acquire the equity options market making business of UK investment bank Barclays, which will see around 40 Barclays staff move to GTS.
In a statement, GTS said it has entered into a definitive agreement to purchase the equities automated options trading unit's assets from Barclays for an undisclosed sum. The transaction is expected to close in the first quarter next year.
Kirill Gelman, who has led the business for Barclays since 2008, will move to GTS upon completion of the acquisition, alongside 40 other Barclays personnel. Gelman will continue to head the division, which provides quotes in more than 735,000 securities across 13 global options exchanges. The business trades around 2% of all exchange traded equity options volume in the US.
"The options trading acquisition is another step in GTS's mission to build out its global capital markets business and to put superior trading technology to use for all who may benefit," said Ari Rubenstein, co-founder and CEO of GTS. "The acquisition furthers GTS's expertise in providing data-driven precision pricing to investors. Options are an active asset class and important investment tool and are a highly complementary fit to our growing roster of global financial instruments."
The deal is the latest between the two institutions, after GTS acquired Barclays' designated market maker (DMM) business in 2016, allowing GTS to operate as a DMM at the New York Stock Exchange (NYSE) providing bid and ask prices on behalf of trading venues to provide liquidity, and acting as a conduit between listed companies and traders.
Large investment banks have pulled back from market making to focus on core business lines in light of increased competition from high-speed trading firms entering the space in recent years. Prior to the deal with GTS in 2016, Barclays had become one of the largest market makers on the NYSE, after previously acquiring the DMM rights of Bear Wagners from JP Morgan in 2009, and the DMM assignments from LaBranche the following year.