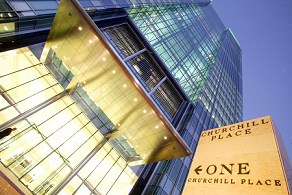 Barclays are set to cut Asia Pacific local cash equities products, emerging European cash equities and Asia convertible bond businesses.
It is expected that over 1,000 jobs will be affected by the closures, as Barclays' equity-research team will stop covering stocks listed in Asia immediately, according to an internal memo.
The bank's Japan President Eiji Nakai informed employees in Tokyo of the cuts in a town hall meeting, according to reports from Bloomberg.
Nakai said Barclays will close its cash equities operation in Japan and its focus will be shifted towards derivatives, prime brokerage and electronic trading. See below for more details. 
EFS or Equity Finance Global will not be affected by the closures, but Barclays will be closing its local presence in Australia, Russia, Brazil, Korea and Taiwan.
The bank is executing on its strategy announced in May 2014, which is previously said will enable it to focus deliver on areas of strength and optimise its geographical footprint.
This is the first major strategic move for Jes Staley, chief executive officer, who joined Barclays in December. Further insight into this strategic move is expected to be outlined when Barclays releases its annual results in March.
Barclays are the latest bank to announce significant cuts this year. Morgan Stanley earlier said it plans to cut approximately 1,200 jobs, primarily in fixed income trading, while Deutsche Bank plans to cut around 9,000 jobs by 2018. 
Barclays shifts greater focus to derivatives amid equities pullback
Barclays will keep open its derivatives and clearing businesses in Asia, despite a huge pullback from the region as it looks to cut over 1,000 investment banking jobs.
The TRADE Derivatives understands no changes will be made to those businesses, and the UK bank will also make no changes to its equity finance and equity fund structure units in Asia-Pacific.
According to reports, the cutbacks signal a greater shift in focus to derivatives and prime brokerage, areas in which it has seen greater profits.
Barclays holds over $6.4 billion in customer segregated assets as of the end of November 2015 according to CFTC data, the third most amongst other European banks.
A Barclays spokesperson declined to comment on its derivatives business, but confirmed there will be job cuts mainly weighted in Asia-Pacific and in some parts of Europe.
The job cuts centre on the bank's equity division in the region, as it looks to pull out of local cash equities and Asia convertible bond businesses.