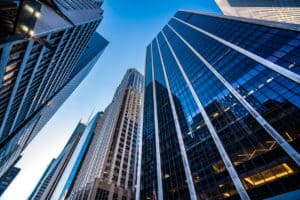 Pan-European exchange operator Euronext has hired a 12-year sales director at Barclays to lead  US sales for its FX trading business, The TRADE can reveal.
Clinton Norton has been appointed head of US sales at Euronext FX, and will join the exchange group in November this year.
Norton has spent the majority of his career working at major investment banks as a trader and in senior sales positions.
He is set to depart Barclays where he has most recently spent over 12 years as a director of FX sales for the institution's cross-asset electronic trading platform, known as BARX.
Prior to Barclays, Norton worked at HSBC as a vice president of e-FX sales, and more than seven years before that as director of relationship management of FXall at Thomson Reuters, now known as Refinitiv. He began his career as an FX trader at Credit Suisse where he sat on the FX forward trading desk, FX orders desk and FX spot trading desk.
"We are excited to have Clinton joining the Euronext FX team as the US head of sales, complementing the strong teams we currently have in New York, London and Singapore," said Kevin Wolf, CEO of Euronext FX. "Clinton's impact will surely be felt given his many years of experience at top tier global banks, focusing on hedge funds that trade FX across multiple products."
The Euronext FX division was established in 2019 after Euronext acquired electronic communications network (ECN) for FX trading, FastMatch, two years prior for $153 million. The rebrand was aimed attracting larger institutional clients by leveraging Euronext's network and name.