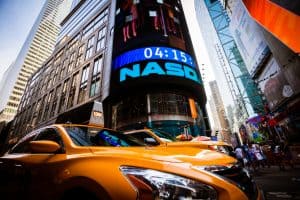 US exchange operator Nasdaq has matched a rival bid from Euronext to acquire Norwegian stock exchange Oslo Børs and lowered the minimum acceptance conditions for shareholders.
Nasdaq said in a statement that it has raised its offer from NOK 152 per share to NOK 158, after Euronext made the same bid last month. At the same time, Nasdaq said the minimum acceptance condition of its offer would be reduced from 90% to at least two-thirds of the shares of Oslo Bors.
"We remain confident that our offer is the superior solution for the shareholders, members, issuers, investors and employees of Oslo Bors VPS," Adena Friedman, president and CEO of Nasdaq, commented. "Nasdaq has a strong track record of successfully operating exchanges in the Nordic region, and we have repeatedly proven that we are able to combine the advantages of being one of the world's leading market operators with an ability to facilitate the distinctions and individual strengths of national financial ecosystems."
Euronext announced its intentions to acquire Oslo Bors for around €625 million at the end of last year following an auction of the Norwegian exchange's shares which was covertly arranged by its largest shareholders. Oslo Bors invited other parties to consider making a bid for its acquisition with Nasdaq stepping up with a much higher offer.
When confirming its own bid for Oslo Bors, Nasdaq said the two majority shareholders in the company, representing around 35.1% of the total shares in Oslo Bors, had already agreed to accept Nasdaq's offer. At the same time, Euronext said it had pre-commitments from 50.6% of shareholders in Oslo Bors when announcing its intentions to acquire the business.
"Euronext is strongly convinced of the benefits that its combination with Oslo Bors VPS would bring to all Norwegian stakeholders," Euronext said. "Euronext's model, capitalising on local strengths, identity and vibrant markets, fuels its ambition to finance the real economy, especially SMEs, by providing them with access to the largest liquidity pool in Europe."