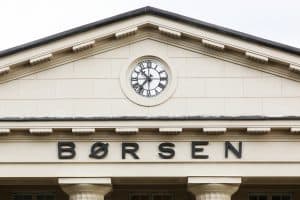 Norwegian stock exchange operator Oslo Bors has said that its board of directors has met with potential buyers after inviting bids to compete with Euronext's €625 million offer last week.
A statement from the exchange said that since inviting relevant parties to make an offer for its acquisition, "a number of parties have expressed interest", and the board has met with potential buyers. Future meetings have also been arranged to allow other interested parties to meet with the exchange's senior management team.
Oslo Bors added that reaching an agreement on its acquisition will take time, but it has drawn up a schedule with plans to provide its shareholders with an evaluation and recommendation by the end of February at the latest.
"The board is engaged in a process the aim of which is to find the optimal solution in terms of shareholder value, in addition to a high-quality plan for the further development of Norway's stock exchange and central securities depository, including in relation to matters such as the ability of companies that make use of the Oslo Børs marketplaces to access capital," the statement said.
Euronext increased its stake in Oslo Bors from 49.6% to 50.6% as a precursor to a full acquisition bid after winning shares in an auction last month. The auction was arranged by Oslo Bors' largest shareholders without the exchange's knowledge.
"Exceeding the 50% of total outstanding shares threshold shows the interest from Oslo Bors VPS shareholders for Euronext's offer to be launched, satisfying one of the conditions required for its completion and strengthening Euronext's confidence on its successful outcome," Euronext said.

Update: 14/01/19
Euronext has confirmed its bid for Oslo Bors with a formal all-cash tender offer of €625 million. The acceptance period for the offer begins today and will end on 11 February. Euronext said that if accepted, it is committed to furthering the development of Oso Bors and the broader Norwegian financial ecosystem.
"Euronext strongly believes that Oslo Bors would improve its competitive positioning, further increase its relevance to the Norwegian financial ecosystem and reinforce its strong existing international listing franchise by joining forces with Euronext, the leading pan-European market infrastructure," Euronext's chief executive, Stéphane Boujnah, commented. "If the offer is accepted, Oslo Bors would benefit from the largest European liquidity pool, Euronext's cutting edge technology and innovation capabilities, and access to new asset classes, tools and markets."