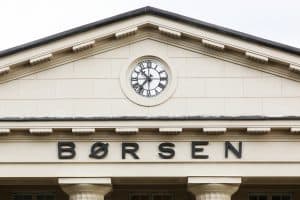 Norwegian exchange operator Oslo Bors VPS has invited rival bids following news of Euronext's plans to offer €625 million to acquire the company.
Oslo Bors said in a statement that an offer process will take place in January as some relevant parties that may be interested in making a bid did not participate in the auction process carried out in December.
"The objective will be to find the optimal solution in the best interests both of shareholder value and of the functions of the group's stock exchange and central securities depository activities in the Norwegian securities market," Oslo Bors said. "The board intends to hold meetings with Euronext and other interested parties before it issues its evaluation and recommendation to shareholders."
Euronext increased its stake in Oslo Bors from 49.6% to 50.6% after winning shares in the auction last month, which was arranged by Oslo Bors' largest shareholders without the exchange's knowledge.
Upon announcing the increase of its stake in Oslo Bors, Euronext commented that it would be fully committed to supporting the development of the exchange and the broader Norwegian financial ecosystem, should the full acquisition bid be accepted.  
"Exceeding the 50% of total outstanding shares threshold shows the interest from Oslo Bors VPS shareholders for Euronext's offer to be launched, satisfying one of the conditions required for its completion and strengthening Euronext's confidence on its successful outcome," Euronext said in at the time. "In this end, Euronext will continue to feed into a constructive dialogue with all Oslo Bors VPS stakeholders."
The bid for Oslo Bors follows Euronext's acquisition of the Irish Stock Exchange for €137 million in March last year, as the company looked to position itself ahead of the UK's departure from the European Union.