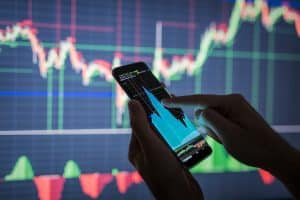 US broker-dealer BGC Financial will pay $3 million to settle charges related to various reporting and voice trading recordkeeping violations over a five-year period.
The US Commodity Futures Trading Commission (CFTC) issued an order against BGC, which found that between 2014 and 2019 the firm lacked adequate supervisory systems and processes within its futures brokerage and block trading divisions for creating and maintaining audit trail data.
BGC also had multiple voice recording failures, according to the order, which meant it failed to capture verbal bids, orders, offers and other trade communications. The CFTC said that in one example, BGC lost almost four months' worth of voice recordings for thousands of block trades. Upon discovering the issue, the order stated BGC then failed to alter its procedures.
"Today's enforcement action highlights the importance of recordkeeping, supervision, and transparency in reporting to the Commission," said CFTC director of enforcement, James McDonald. "These are fundamental requirements, which are necessary for the Commission to accomplish its mission to safeguard the integrity of our markets."
The CFTC added that BGC also failed to disclose noncompliance issues related to voice capture, which meant that the regulator was unable to evaluate the noncompliance and remediation efforts.  
In July last year, BGC was fined $1.25 million by the US Securities and Exchange Commission (SEC) to settle allegations that it deleted records sought after by the authorities. After receiving data requests in 2014 from the regulator, BGC deleted the audio files from the telephone lines of eight brokers.
BGC did not disclose the investigation related to that settlement to the CFTC, as well as other numerous formal investigations, for more than four years after the broker-dealer became aware of it.