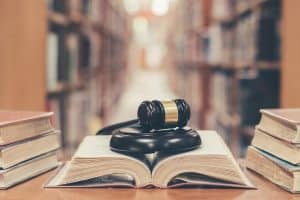 The former chairman of the US Commodity Futures Trading Commission (CFTC), Gary Gensler, has been appointed chair of the Securities and Exchange Commission (SEC) by president-elect, Joe Biden.
Gensler has more than 25 years of industry experience, having previously served in several regulatory roles including chairman of the CFTC for five years until 2014 and chairman of the Maryland Financial Consumer Protection Commission for two years until 2019.
Prior to his various roles in public service across the Obama-Biden Administration, Gensler held several senior roles across the merger and acquisitions, fixed income and currency trading, and treasury divisions at US investment bank Goldman Sachs.
He replaces former SEC chairman, Jay Clayton, who was sworn in by president Donald Trump in 2017. Clayton confirmed in November that he would be stepping down from the role at the end of last year, ending his tenure as one of the longest standing chairmen in the US regulator's history.
Gensler's appointment as chair of SEC comes as part of a series of "key administration posts" made by the president-elect Joe Biden's administration.
"Our administration will hit the ground running to deliver immediate, urgent relief to Americans; confront the overlapping crises of COVID-19, the historic economic downturn, systemic racism and inequality, and the climate crisis; and get this government working for the people it serves," said Biden.
"These tireless public servants will be a key part of our agenda to build back better — and I am confident they will help make meaningful change and move our country forward."