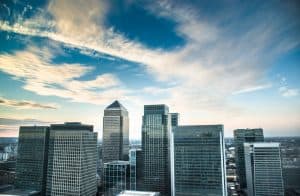 Agency broker BTIG has expanded its institutional equities division in London with the appointment of two senior new hires from UK investment bank Barclays.
Neil Roberts and Matt Austin join BTIG in London as managing director and equity sales trader, and director and equity trader respectively. 
Prior to BTIG, Roberts spent more than 11 years at Barclays, most recently serving as a director within the sales trading division. He also previously served for over ten years at Citi as a sales trader, and as an equity sales trader at global investment management giant Schroders.
Similarly, Austin spent nearly ten years at Barclays as a pan-European cash trader and market maker.  
"We are pleased to welcome Neil and Matt to BTIG in London," said Luke Hodges, chief operating officer and head of equities at BTIG Limited. 
"As seasoned equity sales and trading professionals, we are confident that they will enhance our client coverage, expand our reach in the region, and support our ambitious agenda across the continent."
The two new appointments come as part of a continued expansion by BTIG of its European footprint with new hires across its offices in London, Edinburgh, Stockholm, and the addition of its most recent affiliate office in Oslo in June last year.
Most recently in November, the agency broker appointed Hugo Clark, former head of European cash trading at Swiss investment bank UBS, to lead the institutional equities division in London, reporting directly to Hodges.