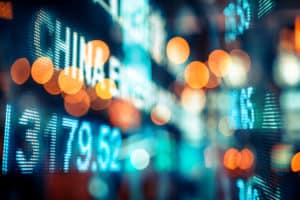 Market data provider big xyt has appointed an Asia-focused strategy and sales specialist with 25 years' experience, Philip Barnes, to lead its expansion into Asia Pacific.
Barnes joins big xyt as managing director and head of Asia Pacific business development, tasked with leveraging his network and experience to accelerate the data and analytics platform's growth across the region.
He joins from Amaggio Partners where he was founding partner and chief operating officer, responsible for establishing a business development and management consultancy service in Asia Pacific.
Barnes brings 25 years of experience managing strategy in Asia to the role, having also previously served in APAC-focused business development roles at FIS, Fidessa, NYSE Euronext, Broadridge, and Cloud9 Technologies earlier in his career.
"During his career, Phillip has gained invaluable experience in the financial services industry and his Asia Pacific market knowledge and network will be of tremendous value to big xyt as we continue to expand internationally, and as we develop our global capabilities in partnership with our clients further," said Robin Mess, chief executive and co-founder of big xyt.
Barnes' hiring marks the second appointment made by the data and analytics provider to support its global expansion strategy in recent months. In November, big xyt appointed a former Societe Generale execution services executive, Jenny Chen, to head up its sales operations for the Americas from New York.
"I have been watching their [big xyt] rapid growth over the past few years and have been impressed to see the Liquidity Cockpit and TCA solutions being adopted by leading exchanges and Tier 1 firms across Europe and the US," commented Barnes.