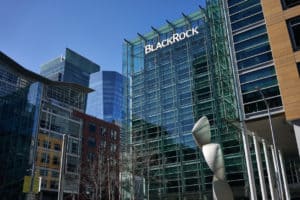 Asset management heavyweight has confirmed plans to launch a new cloud-based data solution via its flagship investment operations platform, Aladdin, to centralise access to critical data for the buy-side.
Known as Aladdin Data Cloud, the new platform will provide a centrally-managed, independent data store equipped with front-to-back data sets from Aladdin which can also be supplemented with proprietary and other third-party sources of data.
BlackRock has teamed up with data cloud specialist, Snowflake, which will power the Aladdin Data Cloud platform.
The project aims to offer investment managers more centralised data access and the ability to query their data on a single, cloud-based platform, fostering operational efficiency across their business.
"Aladdin has been on a journey for three decades to put data at the heart of the investment process. We're excited to be working with Snowflake's innovative technology as we enter the next phase of that journey," said Rob Goldstein, COO of BlackRock.
"Today, each client is able to customise on top of Aladdin and with their instance of Aladdin Studio and the Aladdin Data Cloud, they will have more powerful tools than ever at their disposal."
The pair confirmed that BlackRock would also be becoming a founding partner in Snowflake's "Powered by Snowflake" program to further address challenges faced by the investment community around data access in the future.
"With Aladdin as a strategic part of Snowflake Data Cloud, our goal is to create a new industry standard in financial services for accessing, governing and acting on data in a unified and secure data environment," said Frank Slootman, CEO of Snowflake.
The partnership with snowflake is the latest in a series of developments for BlackRock's Aladdin platform recently. 
Earlier this year, BlackRock expanded sustainable insights available on Aladdin with the acquisition of a minority stake in data science and sustainable investing analytics firm, Clarity AI. It also launched a software application, Aladdin Climate, aimed at allowing investors to quantify climate risks within portfolios.