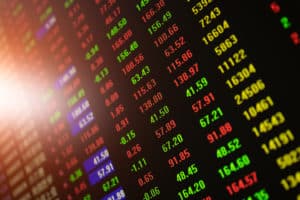 Market data analytics provider big xyt has launched a new platform for an aggregated overview of fragmented European equity market information.
The firm said its strategy team will work alongside Fidessa's former director of group strategy, Steve Grob, to provide market consultancy and thought leadership for the new service, known as XYT View.
Fidessa previously offered a similar market data platform, but it was shut down following its merger with ION Investment Group. XYT View will offer users a range of market overview metrics via interactive dashboards on changes to displayed liquidity, periodic auctions, as well as open and closing auctions across the European equity and exchange-traded funds (ETF) landscape.
"Over the past few years, liquidity execution has become even more complicated, and the pressure to deliver on outcomes due to regulation and cost base management has moved from being something of academic interest to a crucial part of the business information process for all participants," Grob commented.
"I have always been impressed with the technology behind how big xyt collates, normalises and presents data to provide the information the market requires; and, the highly intuitive front-end enables users to personalise their own understanding of European liquidity."
XYT View is web-based and analyses more than three billion messages per day. It is also timestamped to the nanosecond for an immediate view of trading patterns on any given European security or index.
"We are delighted to add Steve's expertise to our team as we respond to market demand to further expand our analytics solutions. As a well-known industry expert, he will bring additional perspective to the data we have been collecting and analysing for some time for a range of different audiences," head of strategy and business development at big xyt, Mark Montgomery, added.