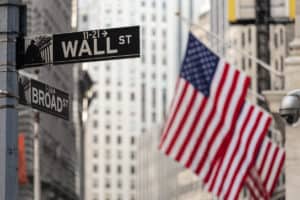 BGC Financial and GFI Securities have settled charges related to their FX options trading desks and will pay a combined $25 million, in the latest action against Wall Street firms engaging in fraudulent FX trading.  
The inter-dealer brokers made false representations that certain trades had occurred and that bids and offers were executable on their emerging markets foreign exchange options desks, the US Commodities Futures Trading Commission (CFTC) said.
Known as 'flying', both institutions posted fake bids and offers on their electronic trading platforms for FX options, and then communicated the fake trades to clients, referred to as 'printing', in order to dupe clients into transacting at times and prices they otherwise might not have.
"Brokers and other intermediaries play a critical role in our markets. The CFTC is committed to protecting the integrity of our markets by ensuring they are held accountable for fraudulent misconduct," said CFTC director of enforcement, James McDonald, commented.
The charges were brought to BGC and GFI by the CFTC and the New York Attorney General's Office, following a three-year investigation into the misconduct. In September last year, the Attorney General announced criminal convictions of brokerage firm TFS-ICAP for similar fraudulent activity. The broker pled guilty to charges of posting fake trades in emerging market FX options.
"What happens on Wall Street impacts families on Main Street," said Attorney General Letitia James. "That's why maintaining the integrity of our financial markets is of paramount importance to my office. Today's outcome reflects this commitment to hold institutions that perpetrated fraud accountable for their misdeeds."
BGC will pay a penalty of $15 million and GFI will pay $10 million to settle the charges, and both brokers are required to improve internal controls and procedures by appointing a monitor of their trading activity.