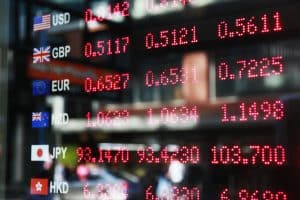 European Union authorities are considering a move to bring foreign exchange spot trading in scope of the region's Market Abuse Regulation (MAR).
As part of a review of the regulatory framework, the European Commission has asked the European Securities and Markets Authority (ESMA) to consult with the industry on whether spot FX transactions, which are currently out of scope of MAR and MiFID II, should come under the market abuse rules, which were introduced three years ago.
"Ensuring the market abuse framework matches market developments and thus remains effective in detecting and preventing abusive behaviour is paramount to safeguarding investors' interests and essential to ensure safe and orderly markets," Steve Maijoor, chair of ESMA, commented on the review of MAR.
In support of expanding MAR to include spot FX, ESMA said that the misconduct related to the G10 spot FX market in 2014 led the UK's financial regulator, the Bank of England and the HM Treasury to agree that a market abuse regime, which includes some features of the MAR and MiFID II frameworks, should be implemented across the market.
Spot FX and its close connection to the functioning of the FX derivatives market was also noted as another reason by EMSA to expand MAR, as well as various restrictions on national regulators to act against misconduct of authorised firms.
However, ESMA argued that due to the size, functioning and OTC nature of the market, it may not have the characteristics for market participants to meet systems and controls, transparency and reporting requirements. National regulators may also not have the capacity to receive data on spot FX transactions if MAR was extended.
At the same time ESMA noted that the FX Global Code of Conduct, which was established to promote higher standards of conduct in the market following the extensive trading violations in 2014 and subsequent record fines for major banks, has already made progress in the market.
"Including spot FX would have substantial consequences, especially in relation to monitoring of such markets. This would be a material regulatory development and also leads the way towards spot FX being treated as a regulated product in other areas," Jake Green, financial regulation partner at law firm Ashurst, commented on the consultation.
The industry has until 29 November to present feedback to ESMA on the consultation, which also includes other proposals to rework MAR, after which the EU authority will submit a final report to the European Commission early next year.