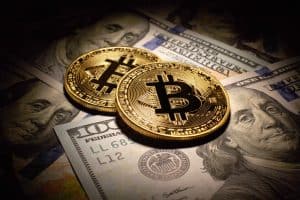 Institutional investors are waiting for regulatory approval from the US Securities and Exchange Commission (SEC) before stepping into the cryptocurrency trading world, according to experts.
A lack of clarity on the regulation of cryptocurrencies is one of the main barriers for fund managers venturing into the trading of the digital assets.
Regulators across the world have publicly voiced their intentions to look into cryptocurrencies, with the SEC appointing an associate director this week to work on the application of US securities laws to Initial Coin Offerings and cryptocurrencies.  
"Why isn't institutional investor money to flying into this space? It's regulatory issues," said Achim Illner, CEO at Global Crypto One, at the Cryptocurrency Fund Forum in London. "Until there is clarity from the SEC nobody can make moves.
"When they make a statement all the other guys in Europe will look at what the SEC decides and this will give them direction."
In the SEC's appointment of its new crypto director, the regulator described cryptocurrencies as a "dynamic area that has both promise and risk".  
The SEC's regulatory counterpart, the US Commodity Futures Trading Commission (CFTC), has also been proactive, claiming earlier this year it is leading an international working group to build consensus and common ground with foreign authorities on cryptocurrency.
In the UK, the Financial Conduct Authority (FCA) has been lauded by market participants for its openness and willingness to speak to the industry about regulating cryptocurrencies.
"We can agree that some people are working on it and the SEC chairman said his daughter bought a Bitcoin so he is more positive," added Illner.
"I cannot imagine that they will bankrupt or let it die out because Wall Street is hungry for new things and it is not American to stop new things, so I am optimistic there will be a framework."
Illner's comments came on the same day that SEC chairman Jay Clayton said in an interview with CNBC that cryptocurrencies such as blockchain are not securities.
"We are waiting for the regulators to make a play at the moment the SEC hasn't recognised cryptos or bitcoin as a security," said Carl Kruger, head of operational due diligence at LumX Group.
"As an asset class you can argue much so that bitcoin futures are an asset class, but bitcoin is not an asset class, because the two biggest regulators have not recognised them. Until that happens, we cannot say they are assets from a legal and compliance perspective.
"There is this legend that they will become asset classes though, it is just a question of when."