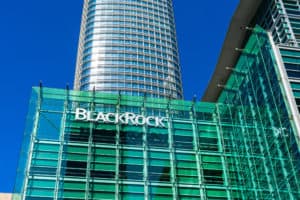 Not enough asset managers have invested in innovation and technology since the financial crisis to build resilience, the chief executive of BlackRock has warned.
In a letter to shareholders, Larry Fink wrote that as the buy-side industry continues to grapple with fee compression and consolidation, asset managers have to use technology more efficiently.
Fink added that in the decade following the financial crisis in 2008, many fund managers saw a positive market backdrop to expand margins and return capital to investors through dividends and repurchases. But he warned not enough have invested in their business to combat the impact on markets of the coronavirus.
"Volatility of the markets, and the speed with which they have moved these past few weeks, reinforces once again how essential technology is to managing risk today," Fink said. "Too few, however, invested in innovation to build resilience and stay ahead of emerging trends that are impacting the industry in full force today."
Aside from technology, BlackRock's Fink added that portfolio construction, not stock picking, drives the majority of returns for asset managers. He said buy-side firms must offer clients the ability to manage their portfolios with a full spectrum of investing capabilities.
BlackRock has long-championed the use of technology in active investment, and recently expanded the illiquid alternatives capabilities of its Aladdin operations platform following its acquisition of eFront last year. Fink said in January BlackRock is looking to make Aladdin the 'language of portfolios', providing technology for as much of the asset management value chain as possible.
"Very few managers apart from BlackRock can offer clients that full set of capabilities. As a result, we are seeing massive consolidation in our industry," Fink added in his letter to shareholder. "Because of the speed of changes in the world today, asset managers are looking to acquire rather than build many of their capabilities, from product offerings to client bases to distribution networks to technology."