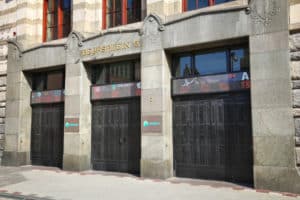 Pan-European exchange group Euronext has officially launched its consultation on whether markets should shorten trading hours, The TRADE understands.
Market participants were sent the consultation early this week, following calls from the Association for Financial Markets in Europe (AFME) and the Investment Association last year to review European trading hours. Traders have until 15 May to provide feedback to Euronext.
Euronext confirmed last month it would launch a consultation on the issue, following the London Stock Exchange Group (LSEG), which launched its own consultation in December on reducing trading hours in European markets.
Chief executive of Euronext, Stéphane Boujnah, also told reporters last month that it remains unclear if the proposal for shorter trading hours, which came from London, is relevant to markets in Continental Europe. He also reiterated that all major exchange groups across Europe would need to support the idea if it is to move forward.
AFME and the Investment Association have argued that a shorter trading day will improve intraday liquidity for more effective markets, but also that it could spur diversity across the industry and improve the wellbeing of traders. The debate has been met with widespread approval across the industry.
"It's high time we end the long hours culture, which is detrimental to diversity and mental health, and inefficient for the markets," Galina Dimitrova, director of capital markets for the IA, said in January. "The current long hours culture impacts on traders' mental health and wellbeing. It has also been identified as a key obstacle in recruiting and retaining more diverse talent."
Both trade associations responded to the LSEG consultation, stating that reducing European market hours by 90 minutes would create more efficient markets to the benefit of investors and savers. European markets are currently open for business for 8.5 hours a day, much longer compared to the US and Asia where markets are open for 6.5 and 6 hours respectively.
European market hours should be changed from 8am-4.30pm to either 9am-4pm or 9.30am-4.30pm GMT, AFME and the Investment Association said, and they would support a 12-month pilot on all major European exchanges to test the impact of the market hour changes.