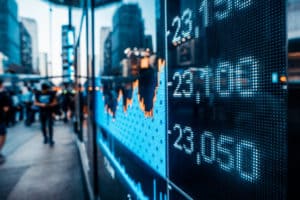 Buy- and sell-side traders are calling on the London Stock Exchange (LSE) and other venues in Europe to shorten market hours to improve culture and diversity on trading floors.
The Association for Financial Markets in Europe (AFME) and the Investment Association have written to the LSE and other stock exchanges requesting to shorten equity market opening hours across the region from 8am-4.30pm to 9am-4pm GMT.
European markets are open for business for 8.5 hours a day, much longer compared to the US and Asia where markets are open for 6.5 and 6 hours respectively. AFME and the Investment Association said the longer hours have impacted traders' mental health and well-being. It has also been identified as an obstacle in recruiting more diverse talent.
"A shorter trading day would not only improve market structure but would also go a long way towards building a more diverse trading floor and fostering better mental health," said April Day, head of equities at AFME. "Equities trading risks lagging behind a wider financial services industry push for more diversity and inclusion unless the long trading day is tackled by an industry-wide approach."
Director of capital markets at the Investment Association, Galina Dimitrova, added that the industry as a whole must improve how businesses operate to create more inclusive environments where all employees can thrive.
"We have heard many deeply moving stories of traders' mental health and personal life being impacted by their working hours," she said. "Whilst it is no silver bullet, we hope this European-wide review could start to lead to a step change in more efficient markets to the benefit of savers and those who operate them."