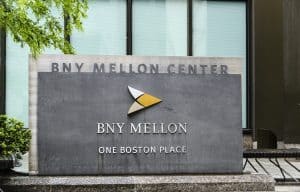 BNY Mellon has named Todd Gibbons as its permanent chief executive after leading the world's largest custodian as interim-CEO since last September. 
The appointment marks the culmination of Gibbons' 34-year career at BNY Mellon, where he has held many of its most-senior roles including head of global treasury, chief risk officer, chief financial officer, and most recently CEO of the clearing, markets and collateral management division. 
"Todd is an accomplished and respected leader who is well known to all of our stakeholders, with a deep connection to the company and its client base. He has a tremendous understanding of what's needed to drive the company's success in the future, and we look forward to continuing to work with him," said Joseph Eehevarria, independent chairman of the board, BNY Mellon.
Gibbons took on the role of interim CEO following the surprise announcement from his predecessor, Charlie Scharf, that he would be joining Wells Fargo.
Since then, Gibbons has shaken-up the asset servicing business after making a trio of senior leadership changes in January, which included Hani Kabalwi taking on regional management for BNY Mellon's teams across EMEA, Asia-Pacific and Latin America as head of international, with Roman Regelman succeeding him as head of asset servicing and digital, and Akash Shah assuming leadership for global client management.