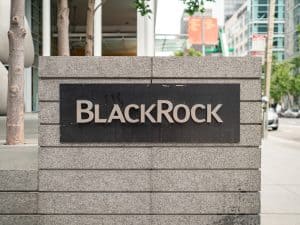 BlackRock has confirmed that it has committed $50 million to coronavirus relief efforts globally, after labelling the pandemic a 'stark test' for companies everywhere.
The funds will be used to provide immediate need to those affected by financial hardship and social dislocation, BlackRock said, with $18 million having already been deployed to food banks and community organisations in the US and Europe.
"At BlackRock, we are committed to supporting people impacted by this global crisis, especially in the communities where we operate," the asset manager said. "This includes support for the people and programs providing direct services on the frontlines and for the most financially vulnerable members of our global community who will feel its impact hardest, today and in the months to come."
BlackRock's commitment includes plans to support various global charitable initiatives aimed at helping those impacted by the ongoing coronavirus pandemic, including $5 million to Feeding America, $2 million to the UK's National Emergencies Trust, and $500,000 to the Global FoodBanking Network in Asia.
Furthermore, BlackRock is supporting its employees' efforts and has said it will match employee contributions to local organisations addressing the crisis in their communities.
"COVID-19 is a stark test to companies everywhere. BlackRock Is working hard to support all of our people through this crisis," the firm said. "There's no doubt that there is much uncertainty ahead as we continue to address this fast-moving global challenge, an effort that we believe will require unparalleled global cooperation… We'll keep all our stakeholders informed of what we learn as we tackle this crisis together."