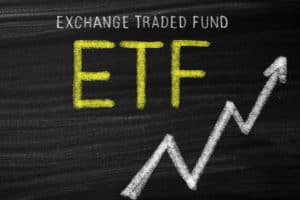 Electronic marketplace Tradeweb has today launched a new market data service to calculate real-time iNAVs for ETFs, with BlackRock becoming the first issuer to use the service for its iShares ETF suite in Europe.  
ETFs are growing in popularity, particularly during the recent volatile market conditions, with institution investors attracted by their flexibility, intraday liquidity, easy access to a diversified basket of securities, and comparatively low trading costs. Institutional European ETF total notional volumes on Tradeweb have grown by an annualised rate of 32% over the last five years, a trend notably driven by fixed income ETFs, even during challenging conditions for the underlying bond markets. 
Read More – Are bond ETFs the bad guys?  
INAVS assist with ETF market transparency, by helping investors to identify in real time whether the fund is trading at a premium or a discount to the value of its constituents. However, there have been concerns (say Tradeweb) that previous iNAV calculations have struggled to provide up-to-date prices, particularly within the fixed income ETF space, thus preventing them from reaching their full potential.   
Tradeweb iNAVs for fixed income ETFs aims to fix this issue by using real-time pricing streams from Tradeweb's fixed income trading platform – resulting in iNAVs that are connected to the market at all times, even during volatile or challenging liquidity conditions. This helps institutional investors to better evaluate their positions, make better-informed trading decisions, and improve their transaction cost analysis (TCA).  
"What makes Tradeweb iNAVs unique is the data source and quality, especially for fixed income ETFs," said Lisa Schirf, global head of data and analytics at Tradeweb. "They are based on executable streaming bond prices, so they provide a more immediate and realistic view of the ETF market at any given point in time. This is hugely valuable during volatile market conditions, and we are proud to see the world's largest ETF issuer, BlackRock, adopt our iNAVs right from the start." 
The Tradeweb iNAV calculation applies a waterfall methodology prioritising live price contributions from Tradeweb's platform and using Tradeweb's Automated Intelligent Pricing (Ai-Price), which delivers advanced algorithmic reference pricing. The process is similar to establishing a fund's official closing NAV, but is performed intraday. Tradeweb applies a similar approach to produce iNAVs for equity, commodity and fund of fund ETFs. 
"We are very supportive of Tradeweb, as a leading electronic trading platform, leveraging its strengths to bring greater transparency to ETF investors through the provision of iNAVs for our UCITS iShares ETF range," commented Jason Warr, global co-head of ETF Markets at BlackRock. "We are continually working to enhance the trading environment and overall market efficiency for ETFs. This is particularly true for fixed income ETFs and we believe Tradeweb's market insight can help develop further ETF market efficiency for bond ETFs, and across other asset classes." 
Tradeweb plans to further extend its iNAV calculation service across products and geographies, in collaboration with clients.