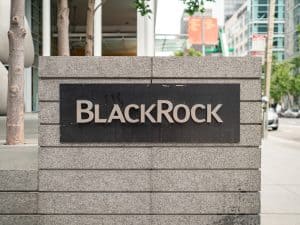 BlackRock has promoted one its senior managing directors, Geraldine Buckingham, to lead its business in Asia Pacific.
Currently global head of corporate strategy, Buckingham has been appointed head of BlackRock Asia Pacific and will relocate to Hong Kong as she takes up the new position in February next year. She first joined BlackRock in 2014 from McKinsey & Company's financial services practice in New York, where she primarily worked with large asset managers on strategy and organisation.
"Asia-Pacific is one of BlackRock's most critical priorities," said Larry Fink, BlackRock's chief executive. "Consistent with our approach around the world, we aim to have a truly local presence in Asia so we can respond to the unique needs, objectives, and cultures of our clients in each market."
"Geraldine has earned respect around the globe for her deep insights and understanding of our industry and our clients' needs, particularly in Asia Pacific. She helped develop the firm's long-term growth strategy for China, and has been a key voice in our strategy for retirement, wealth, alternatives and sustainable investing."
Buckingham succeeds Ryan Stork, who is currently chairman of the $6.44 trillion asset manager's business in Asia Pacfic. Stork has been appointed global deputy chief operating officer and will relocate to New York from Hong Kong in February. He first joined BlackRock in 1999 and has held various senior management positions, including head of BlackRock's Europe, Middle East and Africa institutional business from 2005 to 2008.
Prior to moving to Hong Kong for his current role, Stork led BlackRock's investment management technology platform Aladdin as global head of the Aladdin business, overseeing client relationships, business development and the implementation of its services.
"Ryan and Geraldine have been two key architects of our strategy in the region. For nearly five years now, Ryan has helped deepen our presence in the region by leveraging our global capabilities while tailoring them to local needs. With Ryan returning to New York, Geraldine will now drive forward our growth in the region and help us realise our longer-term ambitions of doing more for our clients that live in or want to invest in the region," Fink added.