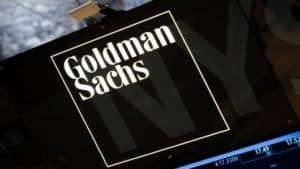 US investment banks Goldman Sachs and Morgan Stanley have gone live with CLS's automated bilateral payment netting service that operates on a blockchain technology platform.
The foreign exchange (FX) settlement specialist developed the tool, known as CLSNet, in collaboration with buy- and sell-side market participants, with the aim of standardising and increasing the levels of payment netting in the FX market for trades that have not been settled through CLS.
Many institutions currently net with each other on a regular basis, but the processes often require manual intervention and are not fully scalable. Limited payment netting is also exacerbated by high settlement costs in emerging market currencies, despite their increased relevance for FX firms.
"We are excited to be launching CLSNet, the first service of its kind to be operated on a DLT platform. Further, this offering demonstrates how we are using our unique, trusted position at the centre of the FX market to solve industry challenges," Alan Marquard, chief strategy and development officer at CLS, added. "A standardised and automated payment netting process will lead to improved intraday liquidity, reduced cost, improved operational efficiencies and ultimately support business growth."
Six other financial institutions from North America, Europe and Asia, including the Bank of China in Hong Kong, have also committed to joining CLSNet, alongside several others which will be onboarded onto the platform over the next few months.
Barry Lo, general manager for the bank-wide operations department at the bank of China in Hong Kong, also commented that the CLSNet tool provides operational efficiency in trade matching and payment netting for non-CLS settled currencies, and strengthens the bank's risk management.  
Speaking to The TRADE in October, CLS' Marquard explained that the blockchain project CLSNet has been the firm's biggest focus, as it is considered to be one of the largest wholesale market applications of a post-trade service using the technology.
"I believe that building a service on a DLT platform, taking it into production and then launching it in the financial market is a pioneering development," he said. "We have learnt a lot through the process of developing CLSNet. Working with new technology and running a proof-of-concept is all very well, but taking the steps to actually test and run a service that will be used in live production in the market takes a huge amount of rigour and work."