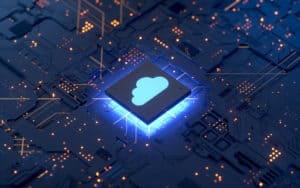 Blackstone has decided to accelerate its digital transformation by integrating the development specialist Beacon Platform into its strategic financial and cloud technologies.
Founded in 2014 by JP Morgan and Goldman Sachs alumni Mark Higgins and Kirat Singh, Beacon is a development platform that aims to help quants, data scientists and engineers to analyse, model and manage risk in a more scalable and efficient way.
The FinTech, which is compatible with Amazon Web Services (AWS), Google Cloud and Microsoft Azure, already numbers PIMCO, Global Atlantic, Commonwealth Bank of Australia and Shell New Energies as clients; with Blackstone the latest big name to join the roster.
"Beacon brings tremendous capabilities to help us scale quantitative research and financial engineering across Blackstone. We are excited to utilise Beacon's flexible and extensible data model at the firm to enable us to deliver value to each business more quickly," said Thomas Pologruto, Blackstone's chief data architect.
The partnership marks a growing move by financial firms towards scaling compute to the cloud, allowing application and systems developers to spend less time managing common infrastructure, while end users benefit from faster deployment of new and enhanced functionality.
"Working together, Beacon and Blackstone are finding new ways to leverage and extend Beacon's scalable and secure technologies," said Kirat Singh, Beacon's CEO and co-founder. "Beacon is a capital markets pre-trade/risk and analytics platform with transparent source, giving Blackstone the unique ability to build on top of our models and focus resources on their own proprietary models and competitive edge."
Back in October, Blackstone also invested in Beacon's latest Series C funding round through its Innovations Investments arm. Led by Warburg Pincus with support from existing investors including Centana Growth Partners, Global Atlantic Financial Group and PIMCO, the round raised $56 million to help the firm grow its share of the cloud-based enterprise financial software market.
Over the past two years, Beacon has more than tripled its recurring revenue.