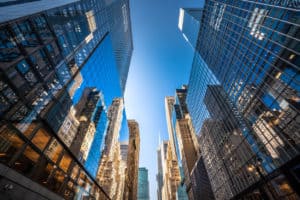 Mitsubishi UFJ Financial Group (MUFG) has appointed a former managing director from BTIG to head up the US institutional business for its debt capital markets division.
Kimberly Boulmetis joins MUFG as managing director and head of US financial institutions, based in New York, and will be responsible for leading the coverage of the bank's institutional clients including banks, insurance companies, asset management firms, private equity sponsors and business development companies (BDCs).
She joins from agency broker BTIG where she had previously been operating as a managing director responsible for specialty finance in its investment banking division.
Prior to joining BTIG, she spent nearly three years as a managing director in Oppenheimer's investment banking division and three years as a managing director and financial advisor in Bernstein's global wealth management division.
Previously in her career, Boulmetis also spent two years as head of the debt capital markets financial institutions origination group at The Bank of New York, two years as a vice president at JP Morgan and seven years as a vice president at Bear Stearns as a coverage officer.
"Kim's distinguished track record spans marquee institutions both large and small," said Richard Testa, head of investment grade finance at MUFG, to whom Boulmetis will report.
"She brings deep knowledge of markets, complex capital structures and intricate execution strategies—along with an entrepreneurial approach—that make her well-suited for MUFG's practice and culture as we carry out high-profile mandates for our clients and continue to grow."
Boulmetis' appointment is the second major people move at MUFG in the last few months after the bank also appointed a new head of flow FX sales for Europe, the Middle East and Africa (EMEA) and Asia.