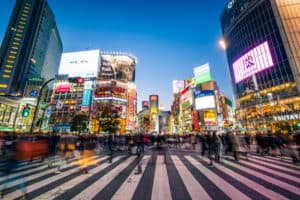 Japan's MUFG has promoted one its senior executives as head of flow FX sales in Europe and Asia within its global markets business. 
Stephane Alex takes on the role in Singapore after five years with the investment bank, originally joining MUFG in 2016 as head of global customer marketing.
Prior to joining MUFG, he spent 15 years at Bank of America Merrill Lynch in senior FX positions including vice president in FX global market sales and head of EMEA FX corporate sales.
Alex has also previously worked at Societe Generale as a FX sales associate and at Dresdner Kleinwort Wasserstein as a vice president in FX sales. 
"With over 20 years of FX corporate sales experience and deep relationships with European clients, he is well-positioned to help us strengthen our FX business in Asia and further intermediate cross-border opportunities between the two regions," said MUFG in an update on social media.
Alex's appointment marks the third new senior move in MUFG's team following the appointment of fixed income industry expert, George Concalves, as head of US macro strategy as part of its macro expansion plan. The bank also promoted its deputy chief executive Randall Chafetz to vice chairman responsible for global corporate and investment banking.
Last month, MUFG teamed up with Coinbase to launch the crypto exchange's platform in Japan. MUFG will offer deposit services for clients wanting to trade on Coinbase's platform in the region. Five digital assets will be available for trading upon launch, with plans to roll out an institutional offering and advanced trading services in the future.