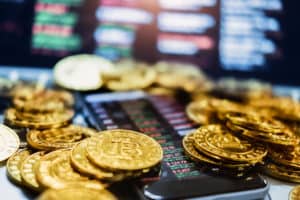 Digital asset exchange Coinbase has partnered with investment bank MUFG to launch its cryptocurrency trading platform in Japan as its global expansion plans continue to accelerate.
The platform provider said it will introduce its business in Japan with the launch of a retail products, including a suite of five digital assets based on trading volume, with plans to launch its institutional offering and advanced trading services in the future.
Under the partnership, Japanese bank MUFG will offer a deposit service for all customers wanting to trade on Coinbase's platform to accelerate its roll-out in the region.
"In line with our global strategy, we will aim to be the easiest to use and most trusted exchange in Japan that's fully compliant with local regulations," said Coinbase in a statement. "Coinbase is committed to increasing the use of crypto in Japan by bringing a best-in-class product offering to Japanese customers."
The launch follows the appointment of former Goldman Sachs electronic trading head and Tagomi co-founder, Greg Tusar, as vice president of institutional products at Coinbase, responsible for bulking out the platforms institutional infrastructure, in August last year.
At the time of his appointment, Coinbase also confirmed it would be integrating the Tagomi prime brokerage platform co-founded by Tusar in a bid to further stimulate institutional interest in cryptocurrencies.