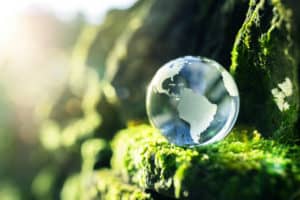 Goldman Sachs has confirmed plans to acquire environmental, social and corporate governance (ESG) focused European asset manager NN Investment Partners for €1.6 billion.
The transaction, which is expected to close in the first quarter next year subject to regulatory approvals, will take Goldman Sachs' total assets under supervision in Europe to $600 billion.
Goldman Sachs has entered into a long-term strategic partnership with NN Group to manage a $190 billion portfolio of assets as part of the deal.
NN Investment and its employees will join Goldman's asset management arm, with the Netherlands becoming a key location for its European business. 
NN Investment Partner offers products across equities and fixed income and is heavily ESG focused with three quarters of its $355 billion in assets under supervision being ESG integrated.
"This acquisition allows us to accelerate our growth strategy and broaden our asset management platform. NN Investment Partners offers a leading European client franchise and an extension of our strength in insurance asset management," said David Solomon, chairman and chief executive officer at Goldman Sachs. 
"Across NN Investment Partners' offerings they have been successful in integrating sustainability which mirrors our own level of ambition to put responsible investing and stewardship at the heart of our business."
The deal is the latest buy-side acquisition with several major deals having also been agreed recently. Earlier this year, Columbia Threadneedle confirmed it will acquire BMO Group's European asset management arm for $845 million. Around the same time, Amundi said it was in talks to acquire Lyxor Asset Management from Societe Generale for €825 million.