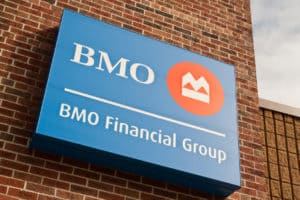 US asset management firm Columbia Threadneedle Investments has agreed to acquire the European investment business of Canada's BMO Financial Group for $845 million in cash.
Columbia Threadneedle's parent company, Ameriprise Financial, confirmed that terms of for the deal had been agreed on 12 April and it is expected to close by the end of this year, subject to regulatory requirements. 
It will add $124 billion of assets under management (AUM) to Columbia Threadneedle's EMEA business, taking its total AUM to $671 billion, making it one of the top 35 asset managers globally and top 10 asset managers in the UK. 
"Adding BMO's EMEA asset management business is an exceptional growth opportunity. The transaction advances our strategy and enhances our geographic and asset class diversification, enabling us to serve more clients and meet more of their needs," said Ted Truscott, CEO of Columbia Threadneedle.
"Critical to this opportunity is the strong alignment between our organisations. We share a client-centric culture, fundamental belief in active management, collaborative and research-based investment approach, and long-held commitment to responsible investment principles."
The deal is the latest in several major merger on the buy-side as consolidation continues across the industry. Earlier this month, Amundi agreed to acquire Lyxor Asset Management from investment bank Societe Generale for €825 million. 
"Columbia Threadneedle Investments is a strong strategic and cultural fit for our EMEA asset management business and is well-positioned to take it to the next level of growth by extending its reach, scale and investment capabilities," Joanna Rotenberg, group head of BMO wealth management, commented.
As it looks to reduce its positions in the asset management market, BMO has looked to expand its electronic trading platform with its acquisition of US-based agency broker and algorithmic trading specialist, Clearpool, which it announced in January last year.
BMO said that upon closure of the deal, which it expected to close in the second quarter of last year, Clearpool would remain a separate broker-dealer from BMO with barriers in place to protect confidential client information. Terms of the deal were not disclosed.