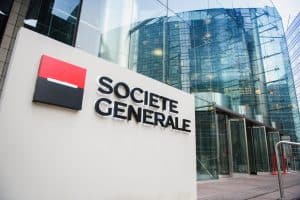 French investment bank Societe Generale has entered into exclusive talks with Amundi to sell its Lyxor Asset Management business for €825 million as part of an ongoing cost savings strategy. 
The deal is expected to be completed by February 2022 and includes Lyxor Asset Management's passive and active management activities for institutional clients in France and globally, including exchange traded funds (ETFs) and alternative products.
Upon completion, Amundi will become a leading European ETFs group with a combined €142 billion in assets under management and 14% market share. It marks the final major deal for Amundi's outgoing chief executive officer, Yves Perrier, who is preparing to step down after 10 years.
"The acquisition of Lyxor will accelerate the development of Amundi, as it will reinforce our expertise, namely in ETF and alternative asset management, and allows us to welcome highly recognized teams of people," Perrier commented. "Finally, by creating in France the European leader in passive asset management, it will contribute to the post-Brexit positioning of the Paris financial centre." 
For Societe Generale, the transaction will conclude the bank's refocusing programme, which was launched in 2018. The institution has made sweeping cuts to its investment banking division in a bid to reduce costs by roughly €500 million. 
Societe Generale will create a wealth and investment solutions department to cover the scope of the activities not part of the transaction that will be staffed by Lyxor teams also not included in the deal.
This new division includes structured asset management solutions for global clients and structure savings, asset management and investment solutions for its private and retail banking networks, said Societe Generale.
"It is fully in line with Societe Generale's strategy in terms of savings products, which is to operate in open architecture and team up with the best asset management experts to build the most suitable offers for our clients," Frédéric Oudéa, chief executive officer of Societe Generale, commented on the deal.
"Societe Generale and Amundi will remain key partners, each participating mutually in the value proposition implemented for their clients. In addition, this transaction would successfully close the refocusing program launched in 2018 by Societe Generale."
In November, Societe Generale confirmed its plans to cut more than 600 jobs in France under plans to restructure its credit and equity derivatives structured business. The bank also saw a near-collapse in its equities revenues in the first quarter of 2020, linked to a €200 million loss on structured products due to cancelled dividend payments.